Schedule An Appointment
To request an appointment online, simply fill in the form below and select which services you would like for us to perform on your vehicle. Be sure to click the 'Submit' button at the bottom of the page when you have completed filling in the form. One of our staff will contact you as soon as possible to confirm your appointment. Thank You!
Shop Information
9611 SE Gleason Street
Hobe Sound, FL 33455
(772) 546-6667
Monday - Friday
8:00am - 5:00pm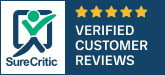 Certified Reviews
Always a pleasant and positive experience.
Excellent service! And trustworthy people. Thanks so much!
Very quick and efficient service.
Always great and honest service. Work is always performed as promised, professionally and correctly. You never have to worry...
Despite some initial difficulties in diagnosing the problem, AI Auto Care did an excellent job in solving the problem and...
The guys at A1 auto got me out of a bad situation! My car had a bad starter, I had it towed to the shop and i was back on...
It was a great experience. Everyone was friendly and helpful. The work that was done on my car was excellent. I will return...
Great service.
ALWAYS pleased with service and professionalism of A1 Auto Care.
Our friends at A-1-Auto Care are always ready to serve, ready to help and provide quality car care. We have known them for...
Helpful, courteous service
The best service and most reliable around.
Always a pleasure dealing with A1 Auto.
Great Service!
efficient, timely, courteous, thorough. Have be a customer since 1993.
Dave and crew performed the work well, and were very respectful of both my time and wallet. They go out of their way to please...
Thank you for the great work!
Always the best service never fails.
My experience was very very good
Same great service as always
Great people.
Capable and competent and reasonable prices
Great service as always. Thanks!
Excellent service. Very helpful, kept me informed about the status of the vehicle and repairs completed on time.... on...
Warm, efficient and timely service. Merry Christmas.
Awesome as usual. Van would not be running as long as it has with the high milage with out your great service!
As usual you all did a great job!!!!!!
Always a positive experience. I know that the work being done is quality work at a fair price with good parts and labor....
Always a positive experience.
Dave, Brandon and the guys always provide top quality service at reasonable prices.
All was great
Your service to us is always excellent! We always receive prompt and reliable timing to have the job completed right on time....
The kind of treatment from a business anyone would appreciate having. A1 Auto keeps you informed if there are unanticipated...
What I have found over the years is that if you have an auto problem that is difficult to diagnose and repair, A1 Auto is...
Very pleased with service. Recommended A1Auto Care to a friend just the other day!
Owner and employees most helpful, accommodating, and honest. It is always a good experience.
Dave, You once again delivered exceptional service, thanks for keeping my car going.
Service is the greatest and I would not trust my auto repairs to anyone else.
Great
Always reliable work and courteous service.
Dave and the crew did a great job diagnosing and repairing the car. The work and parts were first class and completed on...
Honest and trustworthy. Great service.
Always a positive experience. Highly recommend.
Trustworthy, and reliable.
Quick oil change, comfortable waiting room, friendly staff.
Recently a pulley failed on my engine and I lost the fan belt about 4.30 one afternoon. Luckily I was close by and was able...
Always great, honest service!
The service was excellent as always. Thank you.
Always helpful and willing to work with you.
This was the second time that I have stopped to make an appointment and A1 Auto Care accommodated me immediately. It was...
Always a satisfying experience that we can rely on.
Great service. Brandon and Dave were very helpful, especially in diagnosing the problem and saving me money. You ROCK!
Always a great experience!
Excellent people and dependable work.
You were very cooperative and did an excellent job!!!
It is always a good experience to have my auto worked on by A1 Auto Care.
Thorough and courteous
excellent from start to finish.
Excellent, caring staff. I always leave feeling secure that my car is in a safe condition.
The work was done professionally, and quickly.
Excellent service as usual. thanks!
Excellent attention and service
Terrific as usual.
Once again, great service! Thank you
Always an A plus experience.
Excellent Service. Highly recommended.
Great experience
Excellent service, a detailed explanation and the car's problems were corrected quickly and efficiently.
The confidence that I have in A1 AutoCare is beyond words. I would not ever bring my vechile to anyone else.
Always so friendly, accommodating, & never forget to thank you for your business. Can always count on professional work,...
Excellent Service as usual